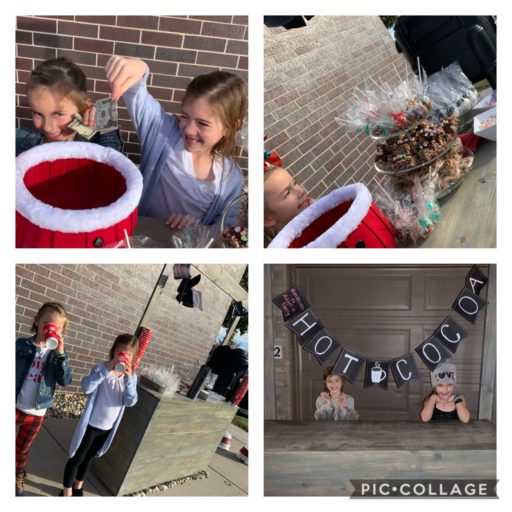 If you are free Sunday, November 22nd, we would love for you to swing by for a sweet treat from Caddy and Nella to benefit Adopt-A-Family.  These sweet elves will be masked up, and all their delicious treats will be individually wrapped.  We've spent a lot of time in our homes over the past year, and our baking skills have certainly benefited (not sure about our waistline). 😊  Really though, these cuties are so excited to raise money for this cause for a second year, and we are hopeful you can stop by. 
Details as follows:
WHO:                   You, of course, and anyone else you would like to bring;
WHAT:                 Caddy and Nella's Hot Chocolate Stand;
WHY:                    All donations to Adopt -A -Family to help make Christmas bright for some deserving families;
WHERE:                Today's Dental parking lot – 12322 Emmet St. (near 120th and Maple) ;
WHEN:                 Sunday November 22nd from 2:30-4:00 p.m.