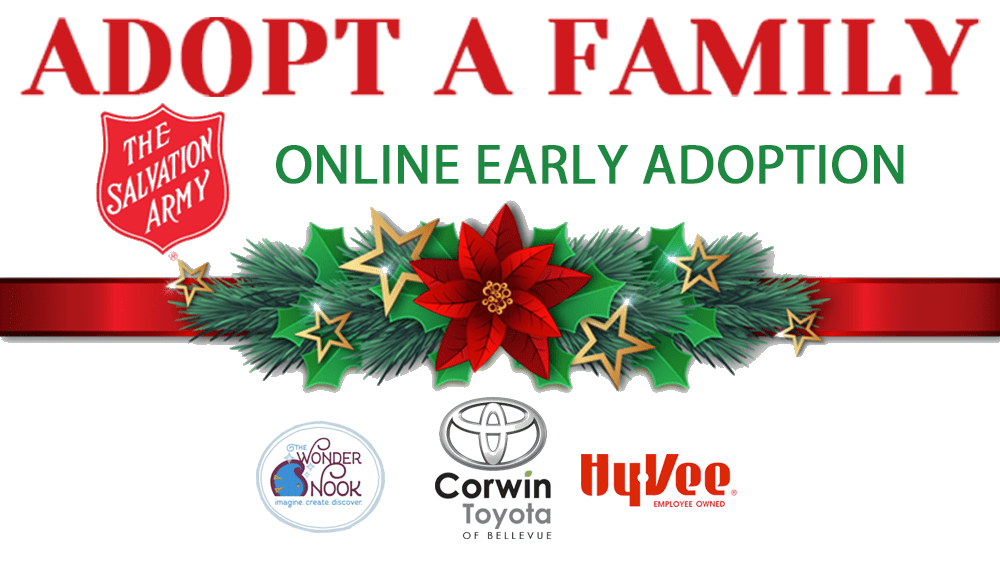 ---
Star 104.5 is excited to partner with The Salvation Army for our 21st Annual Adopt-A-Family Radiothon on Thursday, December 3rd and Friday, December 4th!  We are so grateful that you've chosen to be part of this effort—especially this year, when so many families are in need. Please call (402) 898-6050 between 6:00 AM and 6:00 PM on Thursday and Friday to help!
Please also note:  this year, for the safety of everyone amid the pandemic, we are adopting a new delivery model for Adopt-A-Family.  All of our sponsor families will be making contactless, curbside-style deliveries to adopted families' homes.  Members of a sponsor family will arrange a drop-off time and date with their adopted family; then, all members of the sponsor family making the delivery must wear masks at all times as they drop off the gifts at the adopted family's front doorstep (or outside the main-building doorway if delivering to an apartment).  Sponsor families will not be allowed to enter adopted families' homes.  Social distancing between all parties must be maintained at all times.
Thank you again for supporting this program!  Your generosity is truly appreciated.
CLICK HERE for Adopt-A-Family Sponsor Guidelines.
---