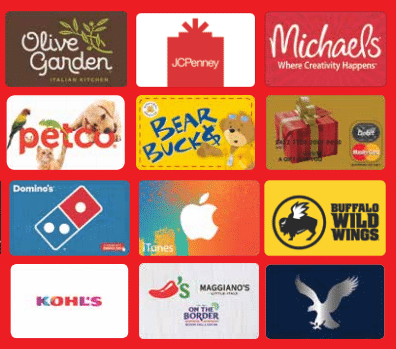 Like me you may have wondered when you give a gift card for Christmas does the receiver think I don't care or that I'm lazy?  We probably shouldn't worry about it so much.  After all, if you've ever given someone a gift and you could instantly tell they didn't like it you know gift cards are a perfect alternative. 
With the variety of cards now available selecting the perfect one shows you still care and did put some thought into the gift.  So go ahead and give a gift everyone can put to good use.  Gift cards!
Hy Vee has a huge selection of the most popular stores so even with the variety of people on your list it's easy to find a gift card that's perfect.  Shop for gift cards between 12/8 and 12/14 and Hy Vee will give you a $10 gift card when you spend $100 or more of gift cards for everyone on your list. 
You deserve a little something too! 
~Kurt
Photo Credit:  Hy-Vee.com