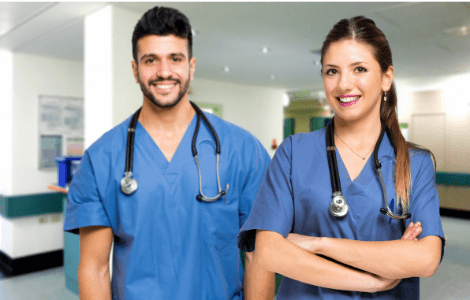 We all love a good love story and this is a special one. Two Georgia emergency room nurses, who met during the COVID pandemic are now engaged — and it all happened in the place where they met and fell in love.
Kelsey Dunlap went out to the helipad like she always does to meet an emergency patient but on this particular day a surprise was waiting for her.  Her boyfriend Jacob Young also a ER Nurse was onboard the helicopter and when it landed he got down on one knee and proposed to Kelsey!!
Kelsey called herself the luckiest girl in the world in her Facebook post.  Jacobs friend was also enlisted to film everything, so the couple has a video to share of their special day! Jacob said it was the most stressful day of his life, but of course it was worth it!
Find out more about this special couple who are on the frontlines everyday and see the romantic video of  Jacob's special proposal here!
(Photo courtesy Minerva Studio/Canva)