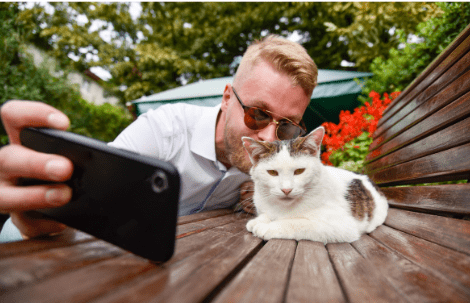 At the start of the COVID-19 pandemic, a man named Chris Watson of Tacoma Washington got into the habit of taking a 2-mile walk around his neighborhood. As he strolls, he takes note of the cats who live nearby, coming up with cute nicknames for each one of them.
During his walks he decided to film his new feline friends and then share the videos he made daily on TikTok.  Of course the internet loves cats and his videos started to go viral.  This surprised Chris, especially when one of his videos got over 100,000 likes!
Chris has earned the trust of all of these cats and some of their owners too. They've started to call him the cat whisperer.
Read more about this sweet story and see some of the videos too, here!
(Photo courtesy of Alexandrgrant/Canva)
Get the new Star 104.5 app https://bit.ly/Star1045