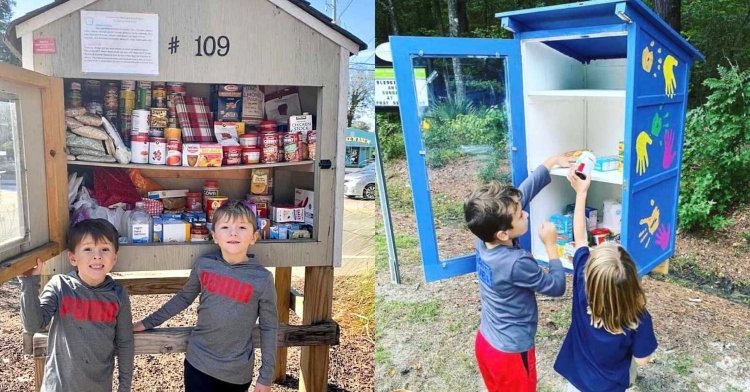 I am building an army of kind people in Charleston, South Carolina. In 2017, with local tragedies compounded by the ongoing divisive political climate all over the country, I was searching for something that could bring everyone together. Something upon which everyone can agree. Eventually, it occurred to me that we can all afford to be kinder to one another. Kinder in our words, thoughts, and deeds – and that anonymous giving is the perfect vessel for slow but impactful change.
I created the Lowcountry Blessing Box Project after reading about the first Little Free Pantry in Arkansas, and the rapid growth and popularity of my Project has inspired others not only to participate by anonymously donating food, but also in many other ways. My Project is now a network of more than 175 anonymous food donation sites for non-perishable foods and toiletries with one guideline: Leave what you can, take what you need.
Since I started the Blessing Box Project, one of the most unexpected things I have discovered is that people who have the least to give, often are giving the most and the people with the least resources are usually the ones who are taking exactly what they need to get by and not a bit more.  I also have found that those living on the margins, often living transiently or in groups in wooded areas or under overpasses will come to the Blessing Boxes to collect food, not just for themselves, but for their group. I often ask our supporters to recognize the possibility that just because one person empties an entire Box does not mean they are being selfish. The likelihood is high that they are taking the items to feed not just themselves or their families, but an entire group of similarly situated people.
(Photo courtesy of Katie Dahlheim)