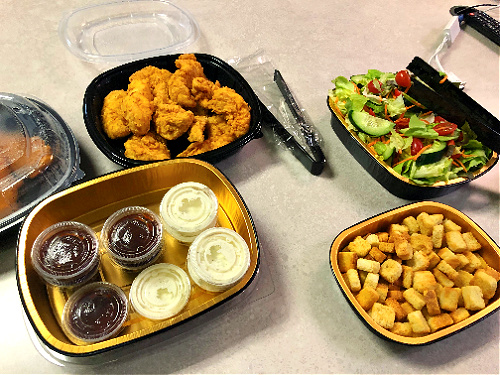 When it comes to chicken tenders, I can be a bit picky!  First of all I like a big piece of chicken, not the tiny, on bit ones!  I want the chicken to white meat and I want it to be tender and juicy , which is hard to do.  A lot of white meat chicken tenders and chicken strips are on the dry side.  I also don't want my chicken tenders too greasy and I also like a lot of sauce, not a teeny tiny container of it.
You can imagine how excited I was when I waked into my local Hy-Vee and tried their brand new hand breaded Chicken Tenders!  They're tender, juicy and fried to perfection!  They also have amazing flavors, like savory and hot and spicy!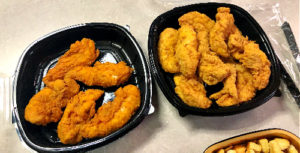 The also have a great variety of sauces, like BBQ or buffalo sauce, honey mustard or ranch!  Hy-Vee's  hand breaded Chicken Tenders are the best I've ever had!
Pick some up for yourself and your family in store 0r order through Hy-Vee's Mealtime to  Go f0r curbside pickup!   Just go to Hy-Vee.com/mealtime.  Enjoy!