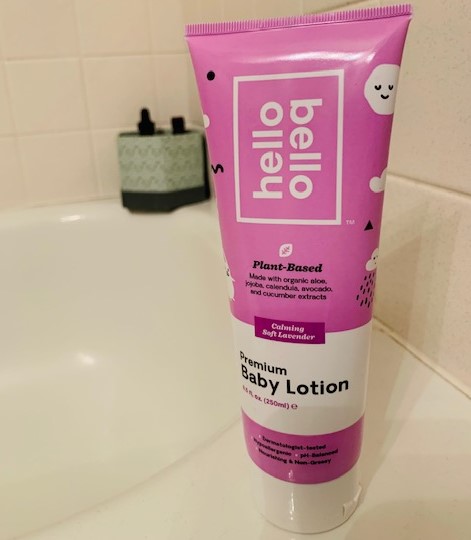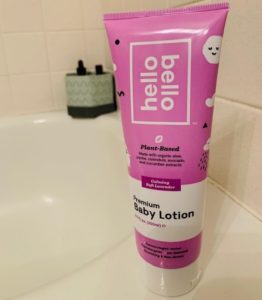 I just discovered an inexpensive beauty treat that I'm loving, so I thought I'd share.  This Hello Bello Lavender Baby Lotion is only $6.99 at Hy-Vee and it's my favorite lotion ever…..for ME!  (Not just for babies!)  The lavender scent comes thru beautifully and I feel like it really relaxes me and helps me sleep.  They also make a bubble bath and a body wash, but I haven't tried those yet.  They're on my bucket list.
Speaking of saving money, Hy-Vee has two great pharmacy deals for the month of January.  Earn 3¢ on your Hy-Vee Fuel Saver + Perks card with every prescription you fill at all Omaha and Council Bluffs stores now through the end of January.  And earn $1.00 to save per gallon of gas with your Hy-Vee Fuel Saver + Perks card when you transfer and fill a prescription at the Hy-Vee Pharmacy from another pharmacy (non-Hy-Vee Pharmacy) 
Find out more at Hy-Vee.com.
-Cheryl Kaye