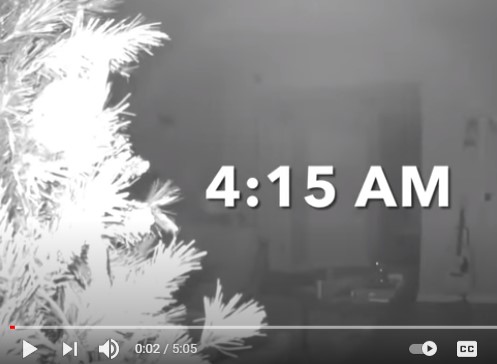 Aubrey Iacobelli of Florida woke up to a ruckus when her dog wouldn't stop barking at the Christmas tree.  At first she thought there was a cat in the tree.  Nope!
The end of the video is the BEST PART.  Look where the raccoon ends up!  LOL!
-Cheryl Kaye
Screenshot of embedded video from Youtube/Aubrey Iacobelli
Get the new Star 104.5 free app!  Click here for info.