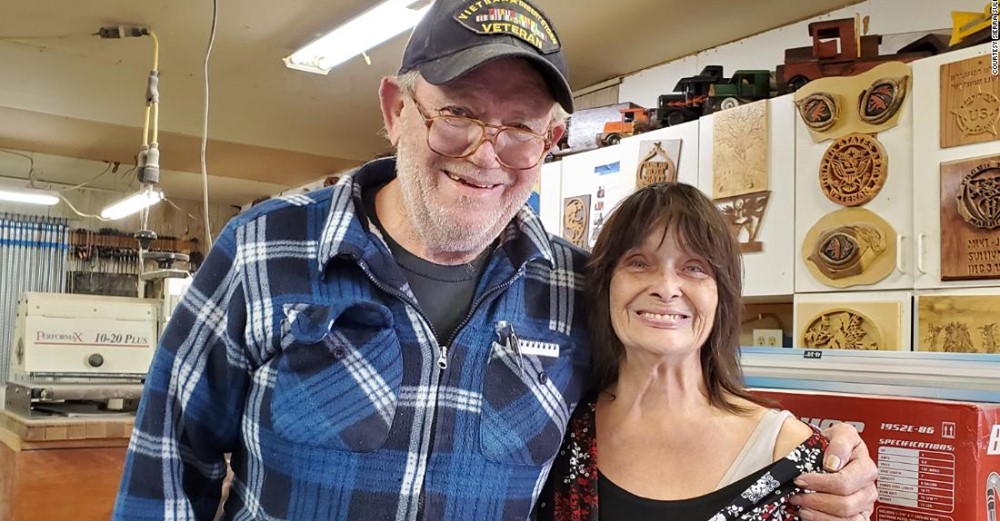 A real-life Santa's workshop is churning out toys in Desert Hot Springs, California.
This 26-year Army veteran and his wife have spent most of the last decade making toys in a woodshop behind their house.
It's a labor of love that started as a hobby.
"After retirement, I got bored and needed something to do," 72-year-old Mike Sullivan told CNN.
The couple joined a woodworking club and one of their projects was to build toys for kids.
"Christmas time, we had a chance to see the kids get the toys and see how much joy it was," said Sullivan.
What started as a hobby seven years ago turned into a mission to give away their handmade toys to parents and their children.
Mike and Judy Sullivan spend nearly every day in the shop.
"We're both in good health and are able to be out here six to seven days a week for eight to 10 hours," Sullivan said.
"It's so much fun, it feels like home here in the shop working things out."
And it's something the couple, who just celebrated their 50th wedding anniversary, enjoy doing together.
Mike buys the lumber, the drill bits and saws and makes the patterns — cutting and sanding away
This year, their toys were especially needed with so many parents out of work due to the impact of the coronavirus pandemic on the economy.
The Sullivans give away many of the toys outside their home in the Coachella Valley.
They are extra careful scheduling folks at intervals to come check out the toys.
"We try to enforce safe distancing and masking," said Mike.
This week, they're delivering hundreds of toys to a kindergarten class, the Coachella Valley Rescue Mission and a church food pantry. They've mailed toys as far away as Indiana and Texas. Not only are the toys free, but the couple pays for the shipping although, they admit, that's getting tough.
Their daughter says her parents spent $19,000 out of pocket last year on supplies (she does their taxes). The woodworking club the couple belongs to normally contributes another $3,000. But due to pressures from the pandemic, the club just can't chip in this year.
"We don't go out a lot or spend a lot on things that are frivolous," said Sullivan.
He says the hundreds of wheels and axles for the cars, trucks and trains are especially costly. With their kids' encouragement, they
started a GoFundMe
to help.
Mike hopes anyone who wants a Christmas present next year will reach out to him, and he'll do his best to get it to them, wherever they are.
He wants to buy a laser printer so that he can make double the toys they did this year.
"We're a couple of old grandmas and grandpas doing what we do best," said Judy. "That's all there is to it."