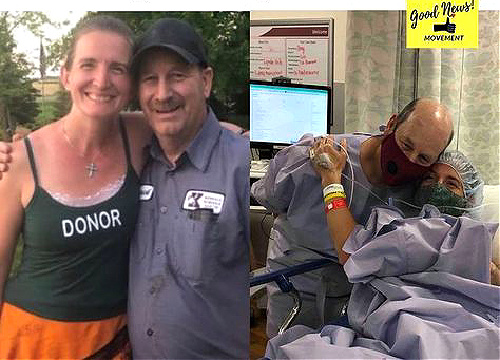 For years, third-grade teacher Erin Durga and the custodian at her school exchanged small talk whenever he stopped by her classroom.
The encounters often were brief. Patrick Mertens was, after all, a man of few words.
So it wasn't until he had to leave school early three days a week for dialysis that Durga and her fellow teachers at Kimball Elementary School learned that the mild-mannered custodian's kidneys were failing.
To help, they raised money to offset transportation costs to nearby St. Cloud, where Mertens received dialysis treatments. When a Facebook post by his daughter noted that none of his relatives could donate a kidney, Durga stepped up and offered one of hers.
"I knew in my heart that I could do this for someone else," she said this week. "Pat is a wonderful person and I can't imagine him not being around."
Amid the threat of a dire global pandemic, Durga's gift brought hope.
"She's an angel," Mertens said recently after finishing his work in the quiet and largely empty elementary school that recently switched to distance learning because of COVID-19.
Durga, who lives several miles away from this central Minnesota city of 800 people, shrugs off the praise.
"I'm no superhero or angel," she said. "I'm just a person who did the right thing."
Read more about this inspiring story here!
(Photo courtesy of the Star Tribune)
Take us with you wherever you go by downloading our new Star 104.5 app here!