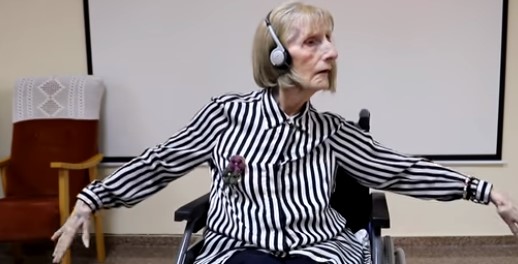 Nueva York was born in Spain and began studying ballet at a young age.  Eventually, she moved to the United States and eventually rose to Prima Ballerina ballerina with the NYC ballet during the 1960s.  After developing Alzheimer's, most of her memories vanished, until someone got the idea to play her "Swan Lake." This is what happened next.
-Cheryl Kaye
Screenshot of video from Youtube/Musica Para Despertar
Get the app and listen to the Christmas Station wherever you go.  It's free!  Click here for info.