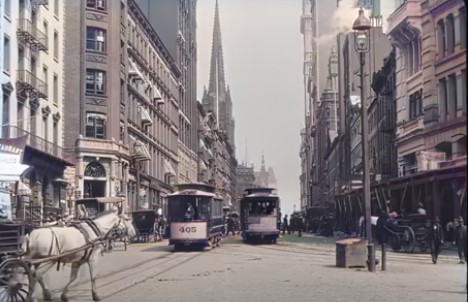 This footage of a bustling New York City street has been digitally remastered to add color and sound.  Isn't it just crazy to think that this is from 124 years ago?  WOW!
-Cheryl Kaye
Screenshot of video from Youtube/NASS
The new Star 104.5 app is available now in the App Store and Google Play! Or click here to stream live.