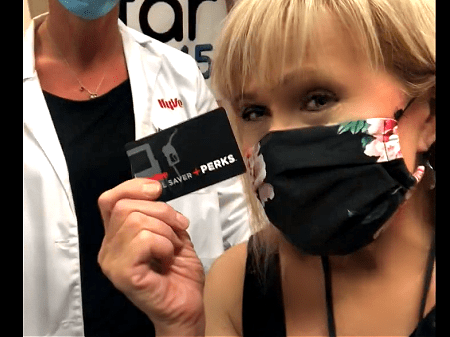 Getting you and your families flu shots has never been more important than it is this year!  Cold and flu season is bad enough, but with the second wave of the pandemic here, getting your flu shot will give you the peace of mind you need.
Here is a video of me getting my flu shot in the Star 104.5 studio this year!  I do it every year on my birthday!
It is recommended to get your shot by the end of this month and your local Hy-Vee is making it easier that ever!  They now have drive – up flu shot clinics so you can get your flu shot safely and conveniently without even leaving your car!
Drive thru clinic hours:
MONDAY 7 AM TO 11 AM
THURSDAY 3 PM TO 7 PM
SATURDAY 10 AM TO 2 PM
NO APPOINTMENT OR PRESCRIPTION NEEDED AND EARN 20¢ PER GALLON ON YOUR HY-VEE FUEL SAVER CARD WHEN YOU GET A FLU SHOT.
You can also get your flue shot in the Hy-Vee pharmacy any day during regular hours.  
Stay safe and healthy this cold and flu season with a trip to your local Hy-Vee!!