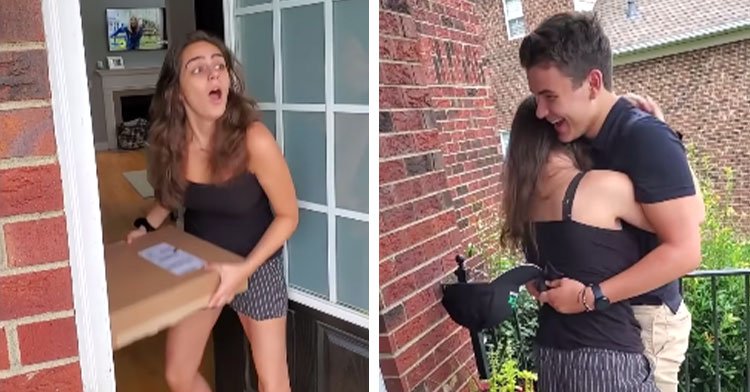 ory Knauf, a 15-year-old from Rochester, New York, recently decided to go all out to reunite with his best friend. After all, he and 16-year-old Soultana Kotrides have been joined at the hip since they were little kids!
The pair first got to know each other in 2006 when they both lived in Rochester. When Soultana's family moved to Fort Mill, South Carolina, 10 years later, the best friends were crushed, but they vowed to stay in touch.
Over the next few years, Soultana and her family would return to Rochester to visit Jory and his relatives, occasionally arranging a surprise for the young man to keep him on his toes.That's why Jory decided to return the favor!
This year, Soultana's family decided not to make the journey back to New York due to COVID-19. Soultana was devastated that she wouldn't get to see her best friend, so her parents reached out to Jory's mom Lynn to set up the best visit of all.
In August, Jory and his family got COVID tests to make sure they were safe to travel, then they hopped in the car and drove over 12 hours to Soultana's house. Lynn had found her son a FedEx costume online, so it would look like he was delivering a special package from Soultana's grandmother.
Of course, they couldn't resist recording the moment when Soultana opened the door to greet the "deliveryman."In a video, we see that she's all business until Jory removes his mask and she realizes it's him. Instantly, she abandons the package and leaps into his arms, falling to her knees out of sheer joy!
See the video and read more about this touching story here!!
(Photo courtesy of John Kotrides Facebook)
Check out our latest Star 104.5 "Steals and Deals" here!