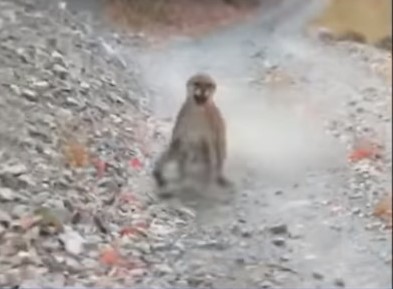 26 year old Kyle Burgess was hiking at Slate Canyon Trail in Provo, Utah when he accidentally happened onto a momma cougar and her four cubs.  The standoff lasted for six terrifying minutes as she stalked him while he backed away.  YIKES!
Screenshot of video from Youtube/ The Sun/ Kyle Burgess
Play Stack Our Stars on Star 104.5 for a chance at $100,000!  Click here for info.