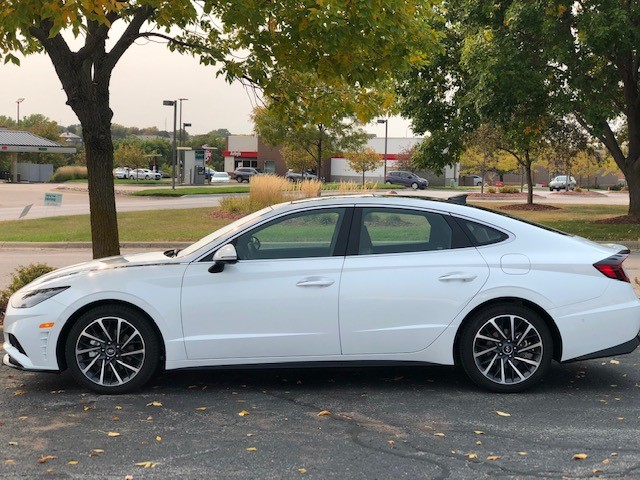 I took a test drive of the 2020 Hyundai Sonata this weekend and I had a blast!  The Sonota is so sleek and stylish on the outside, but when I took a look inside, wow!  The tan and black interior was so luxurious and the amazing sound system and Bose speakers was incredible to listen to!  The sunroof and sleek drivers panel were easy to operate and I love the wireless phone charger up front!
Those are just some of the special features you'll find, but what impressed me the most was the Blind Spot detector camera's that pop up when you put your blinkers on!   Blind Spot Detection is such a great feature!  It provides an audio and visual alert when a vehicle in an adjacent lane is in the least visible location.  No more looking over your shoulder when you change lanes, you are able to keep your eyes on the road!  There are so many other great features too!  Check out my video below!
You can also see for yourself and get the feel behind the wheel of the 2020 Hyundai Sonota.  Schedule a test drive and check out Woodhouse Hyundai of Omaha's website for their complete inventory here!
You're going to love driving the 2020 Hyundai Sonota! – Terri