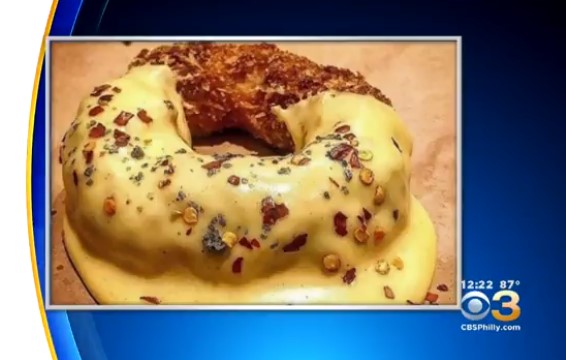 New foodie item!   The "Donug!"  It's a donut-shaped chicken nugget that's topped with your choice of "icing."  Toppings choices include Dijon, curry or chili pepper sauces.  The Donug came out in 2018 in Australia, but the company who invented it recently went on Shark Tank and secured the funding to take the product to other markets!  Let's hope it's coming to the Heartland!
-Cheryl Kaye
Screenshot of video from Youtube/CBS Philly
Working from home?  Never be lonely with the best variety of the 80s, 90s and Now.  Click here to stream Star 104.5 while you work.