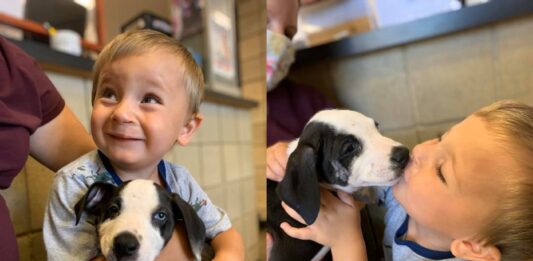 When a young father went to the local animal shelter to look at chickens, the last thing he was expecting to come home with was a puppy.
But when he saw a black-and-white pup with a cleft lip just like his son's, he knew the sweet dog would make a perfect addition to the family
Bentley's mom, Ashley Boyers, is excited about the budding friendship between the pair too.
She explained to ClickOnDetroit that seeing her toddler son "have something in common with a puppy means a lot because he can grow up and understand that he and his puppy both have something that they can share in common."
As for the team at Michigan's Jackson County Animal Shelter? They're equally happy to see the "instant love" between the two-month-old pup and Bentley.
Read more about this sweet story here!
(Photo courtesy of Jackson County Animal Shelter Michigan)
Check out Star 104.5's "Steals and Deals" here!