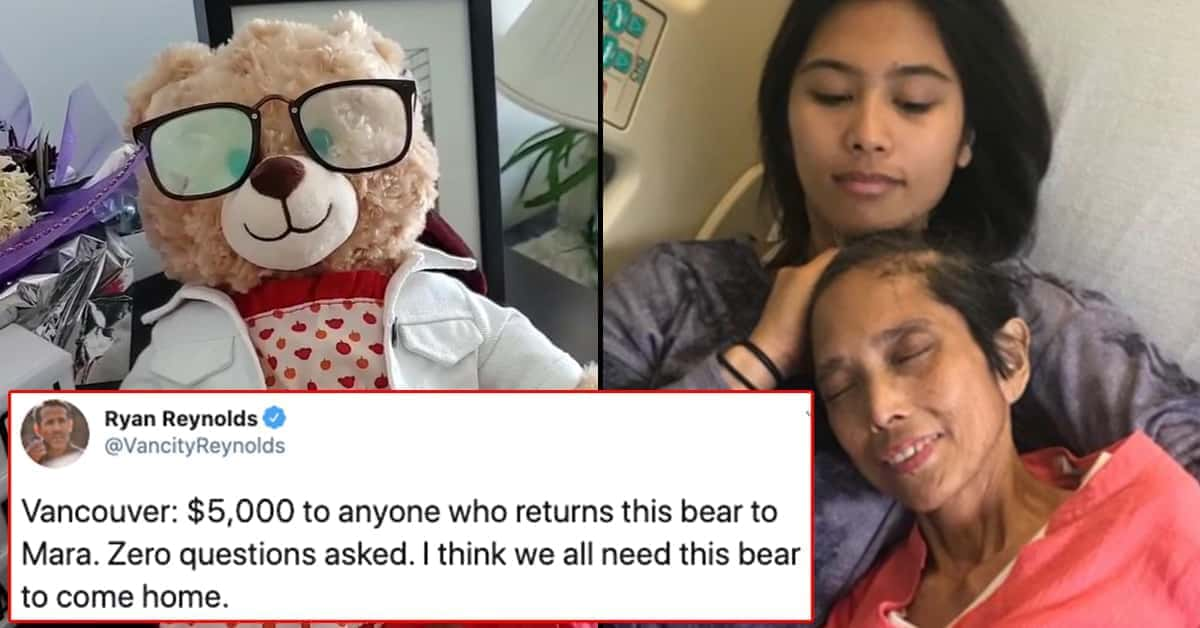 Action star Ryan Reynolds used his platform over the weekend to help a woman from Vancouver who lost a beloved teddy bear
Reynolds became aware of 28-year-old Mara Soriano's stolen bear when a Canadian reporter shared the story on Twitter.
Goble's post said the bear meant so much to its owner because the stuffed animal contained a recording of Soriano's mother telling her, "I love you. I'm proud of you. I'll always be with you."
Soriano's mother, Marilyn, gave her daughter the bear shortly before she passed last year after losing a battle with cancer.
Nice guy Reynolds not only retweeted Goble's call for Vancouver to be on the lookout for the bear to his 16.2 million followers, he incentivized the search—offering a $5,000 reward and no questions asked upon the safe return of Soriano's precious gift from mom
Soriano's backpack containing the bear was stolen from the cab of a U-haul truck while she and her fiance were moving.
Now that Reynolds is on the case it's hopefully only a matter of time before the bear is found.
Read more about this sweet story here!
(Photo courtesy of Deborah Goble)
Check out our latest Star 104.5 "Steals and Deals" here!