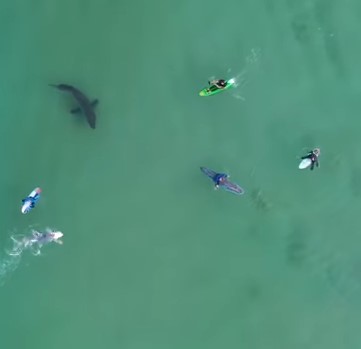 A 14-year-old boy was flying his drone over the ocean when he got a startling sight – a huge shark stalking surfers under the water.  The boy's dad began sprinting toward the surfers to warn them, but by then one of them glimpsed the shark's fin come out of the water.  They were able to get away in the nick of time.  This happened in South Africa's Western Cape region.  WOW!
-Cheryl Kaye
Screenshot of video from Youtube/Zachary Berman/ABC Australia
Working from home?  Ask your smart speaker to play Star 104.5.  Or listen on your computer or phone.  We're streaming live at 104star.com.