During these unsettling times, just getting the basics we need for our everyday life, let alone 2 weeks worth can be a struggle.  It can be confusing for so many.
Your local Hy-Vee wants to set your mind at ease.  They are constantly re-stocking their shelves with everything as soon as it comes in.  While they have had to make changes like everyone else during this Coronavirus emergency, they are doing it for the safety of you their valued customer and their valued employees too.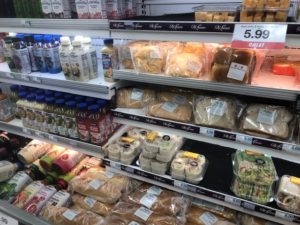 I headed over to Hy-Vee this morning to get some of the things I needed for the week and as always was greeted with a smile.  There shelves were full, they had fresh fruit, salads, and plenty of my favorite Take and Bake pizzas.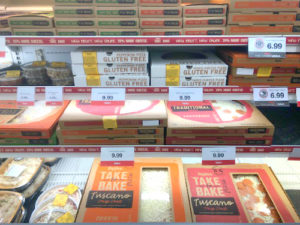 They also have plenty of healthy options including special deals to save you money.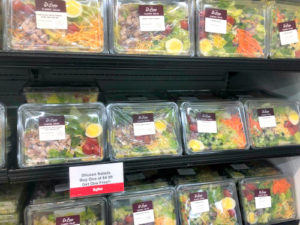 Hy-Vee had paper products too , but these are limited to two per person.  That way everyone who needs these products can get them.  If you follow Hy-Vee on social media, they regularly post when new shipments of these hard to find items come in.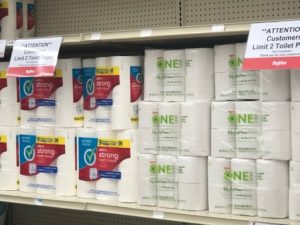 They were fully staffed this morning and the check out lines moved quickly.  Hy-Vee is also making it easier for our vulnerable population by opening their stores early from 7am-8am for seniors over 60, pregnant women and those who consider themselves at high risk.  Their temporary new hours are 8am -8pm – 7 days a week.  This allows them to thouroughly clean their stores and let their employees spend extra time with their families.
We don't know how long these tough and uncertain times will last , but Hy-Vee will be there for you, their valued customer.  You can find out  more in the Hy-Vee app or you can always check out their website here.
All of these photos were taken this morning at Hy-Vee.
#helpfulsmilestrong