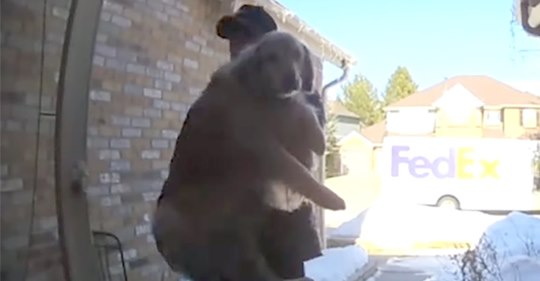 Lisa Menzies of Castle Pines, Colorado, was out of town when her 3-year-old golden retriever decided to step out of the house. Named Catcher, the dog was able to slip into the outside world when a breeze blew open the front door.
"We were getting some repairs done on the house," Menzies said  "Our contractor left to go to lunch and shut the front door, and the wind blew the door open while I was gone, and Catcher escaped."
She added: "She could have wandered out to a busy road and you hate to think what's going to happen then."
The home's doorbell camera footage shows the curious dog wandering down toward the front lawn. Luckily, a Good Samaritan came to the rescue and found Catcher before trouble reached the loose pet.
Read more of this heartwarming story here!
(Photo courtesy of FOX 31)